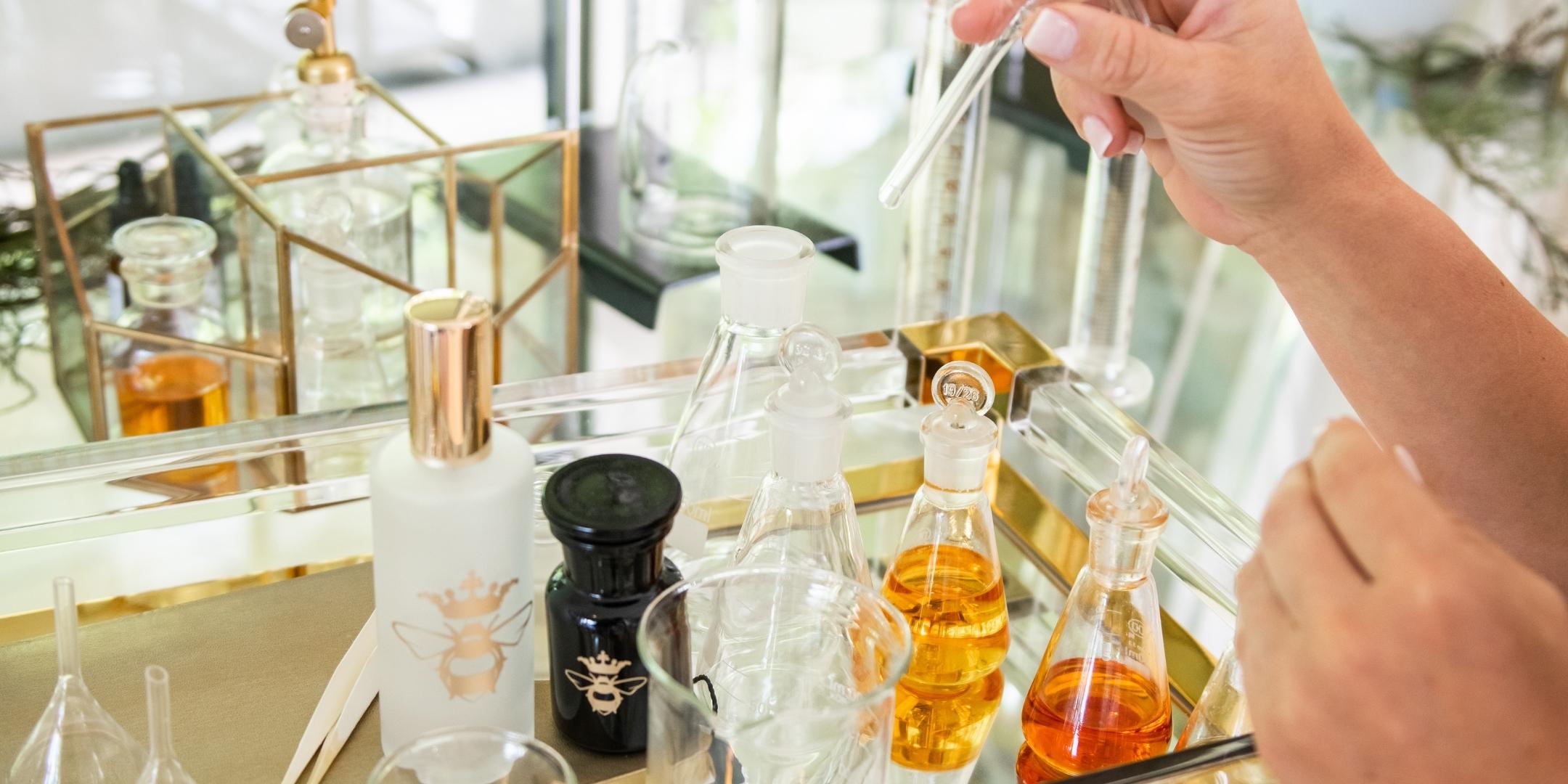 Bespoke Fragrance Experiences
Craft your own signature fragrance
A Luxury experience with Bee Apothecary
A bespoke fragrance experience is a perfect way to create a truly unique and memorable scent. Whether you're looking to mark a milestone occasion, develop your signature scent, or explore your creativity with unique combinations of aromas and notes, our expert perfumers are here to help.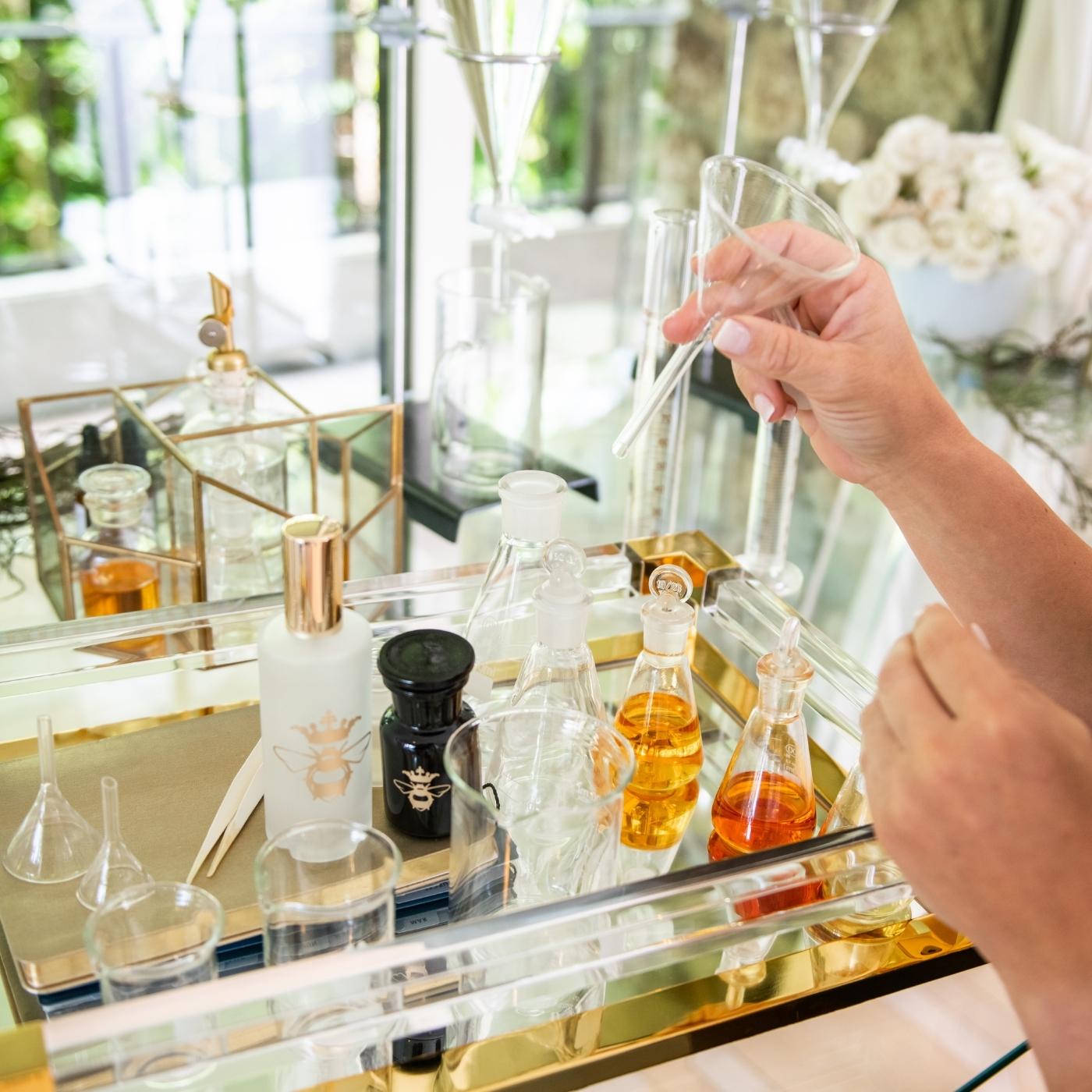 Bee Apothecary Bespoke
The ultimate personal perfume customization
A truly unique experience, offering individuals a unique 1:1 consultation with our perfumers for an exclusive and inclusive olfactory experience. The chance to create a scent for a special event or a perfect gift to make a milestone occasion. Each fragrance bottle is customized with a monogram or name of choice. In-person or virtually, our expert perfumers guide you through our three-step olfactory adventure.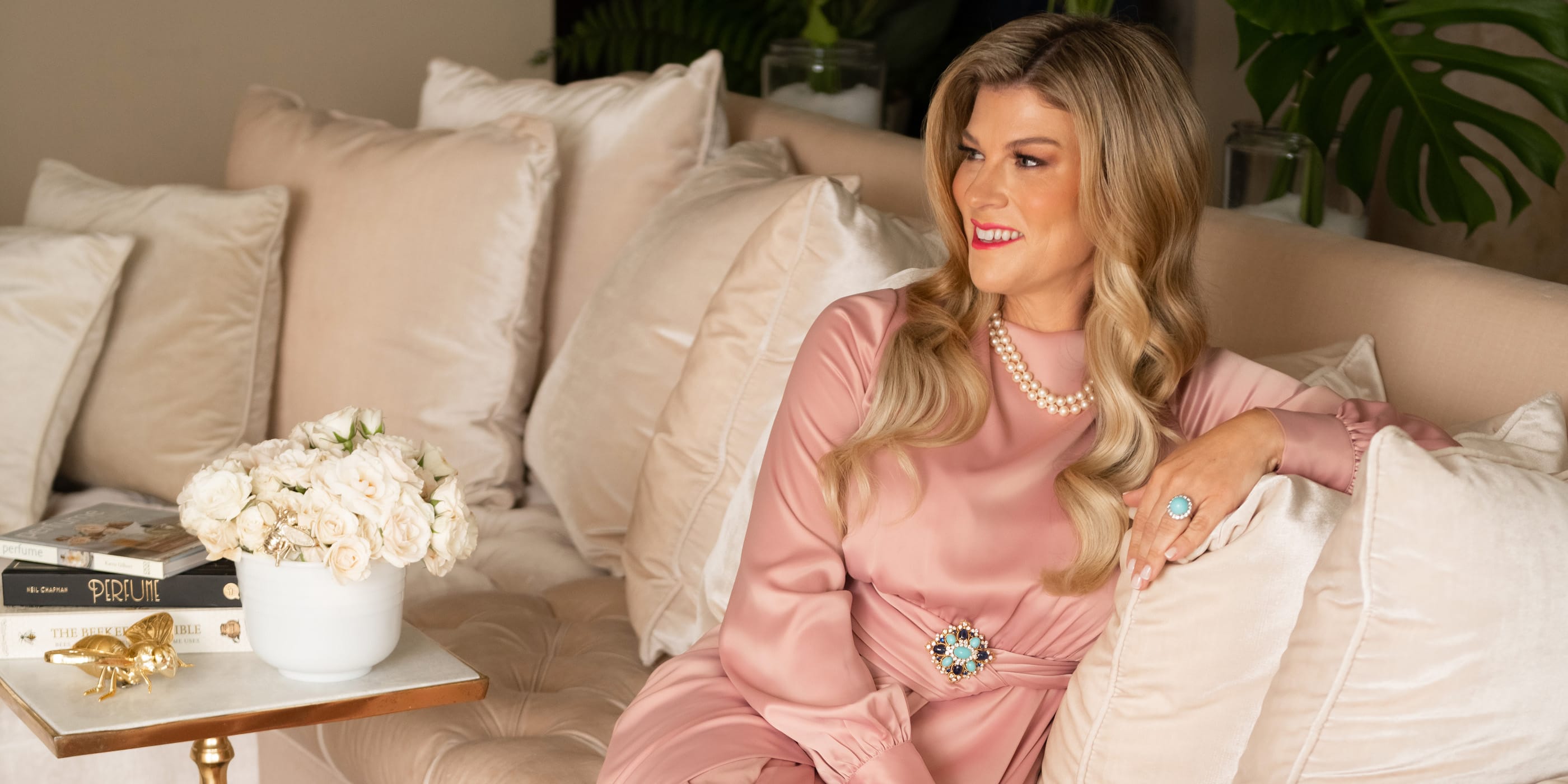 Book your bespoke experience
Contact us to learn more or to schedule one of our custom blending services.
How it works
1:1 Perfume making experience
Step 1: The Note Interview
The private session begins with a scent interview, to discuss your aroma preferences and fragrance curiosity. They will educate you on the different classes of scents to narrow in on fragrances you are naturally drawn to.
Estimated time: 2 hours with perfumer
Step 2: Creating your Bespoke Scent
Our apothecary-like service is unique and personal to each of our clients.

Using the note interview as a guide our perfumers will work with the aromas you are drawn to as the foundation.

Your personalized fragrance will be poured into a 4 fl. oz. / 120 mL bottle a custom label applied and signed by our perfumer.
Estimated time: 2 hours with perfumer
Step 3: The Bee Apothecary Lasting Relationship
Following the Bespoke Scent experience, our perfumers are at your disposal to answer fragrance questions.

When you create a custom perfume with Bee Apothecary, your fragrance formula is securely archived in our apothecary journals, started by our founder, Stacy Bee, for you and your future generations to reorder.
Request a date and time
Just fill out the form below and we'll get back to you as soon as possible.
1:1 sessions are only by appointment. You may reschedule your appointment if you give us 48 hours notice. There is a $100 cancellation fee for cancellations made less than 48 hours in advance. Exceptions are made on a case-by-case basis.
All fragrances created during Bee Apothecary Experiences are for personal use only and not for commercial or resale purposes.
Bee Apothecary Experiences are for enrichment, entertainment and educational purposes and we do not provide business consultation during these sessions.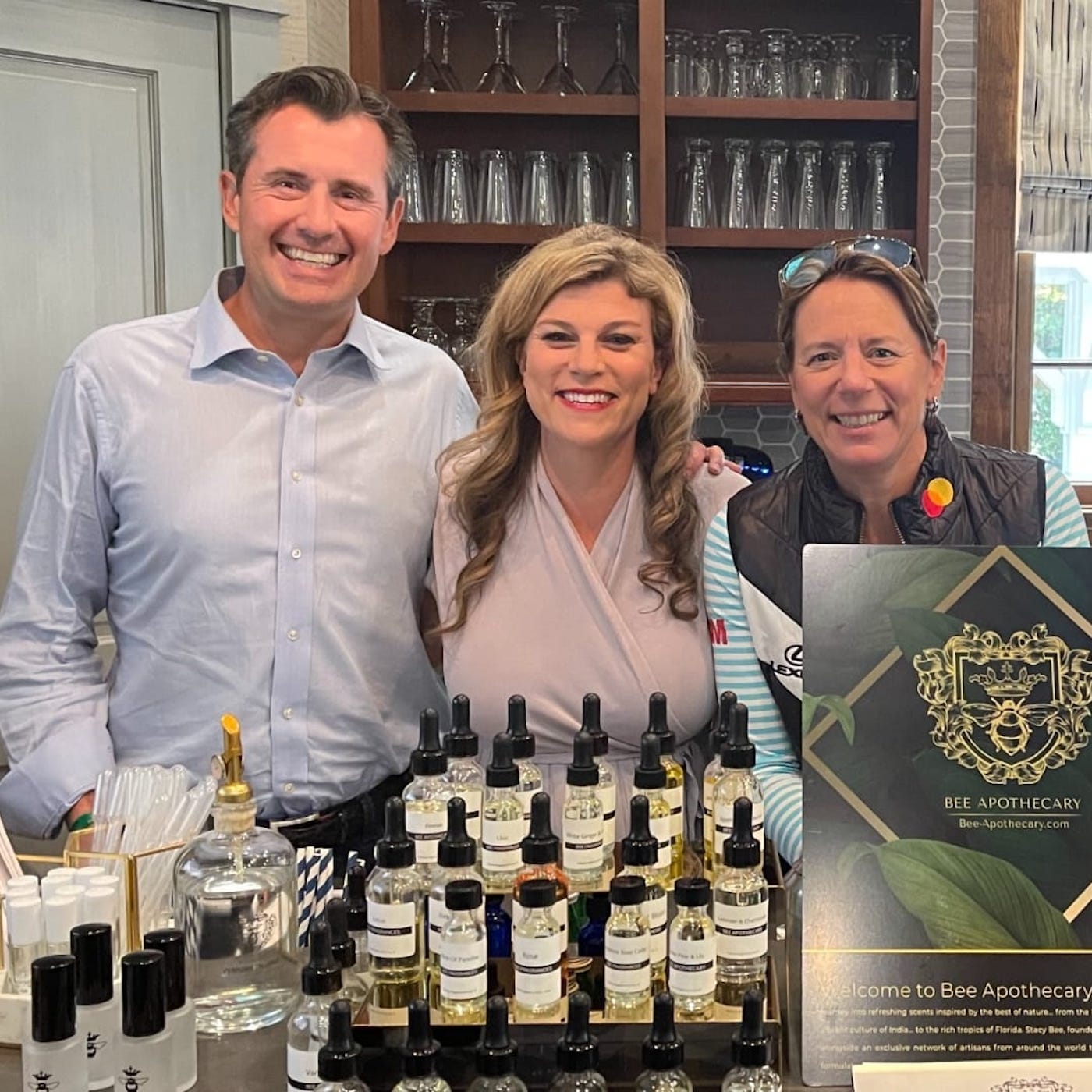 Group experience
Corporate discovery
Book an exclusive, innovative activity, ideal for organizations looking to elevate their team-building, partnership development, and corporate-gifting offerings.