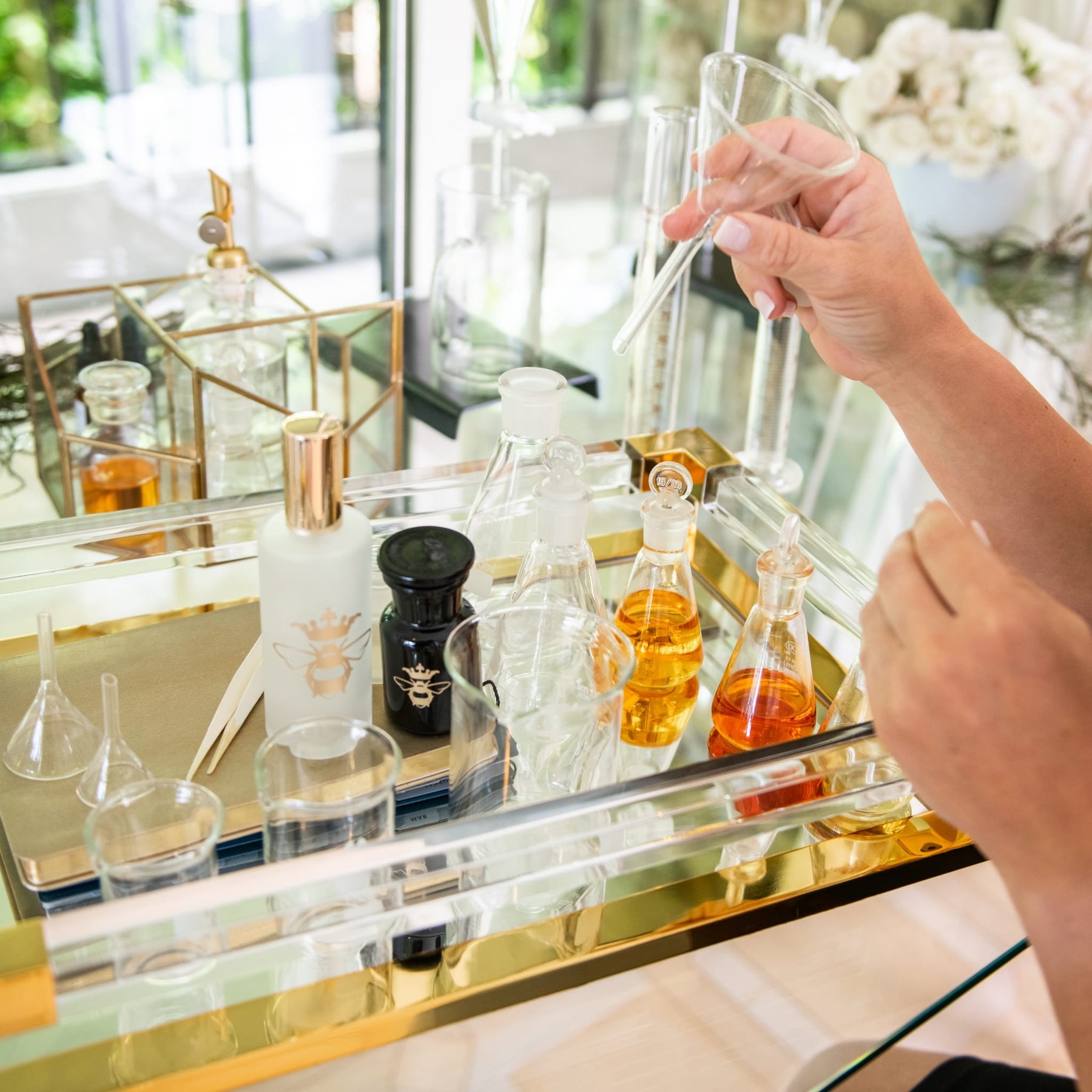 Bespoke Fragrance 1:1 Experience
A truly unique experience, an exclusive opportunity to design your own perfume.
How it works
1:1 Perfume making experience
Step 1: The Note Interview
The private session begins with a scent interview, to discuss your aroma preferences and fragrance curiosity. They will educate you on the different classes of scents to narrow in on fragrances you are naturally drawn to.
Step 2: Creating your Bespoke Scent
Our apothecary-like service is unique and personal to each of our clients.
Using the note interview as a guide our perfumers will work with the aromas you are drawn to as the foundation.
Your personalized fragrance will be poured into a 4 fl. oz. / 120 mL bottle a custom label applied and signed by our perfumer.
Step 3: The Bee Apothecary Lasting Relationship
Following the Bespoke Scent experience, our perfumers are at your disposal to answer fragrance questions.
When you create a custom perfume with Bee Apothecary, your fragrance formula is securely archived in our apothecary journals, started by our founder, Stacy Bee, for you and your future generations to reorder.
Craft your own signature fragrance
A bespoke fragrance experience is a perfect way to create a truly unique and memorable scent.