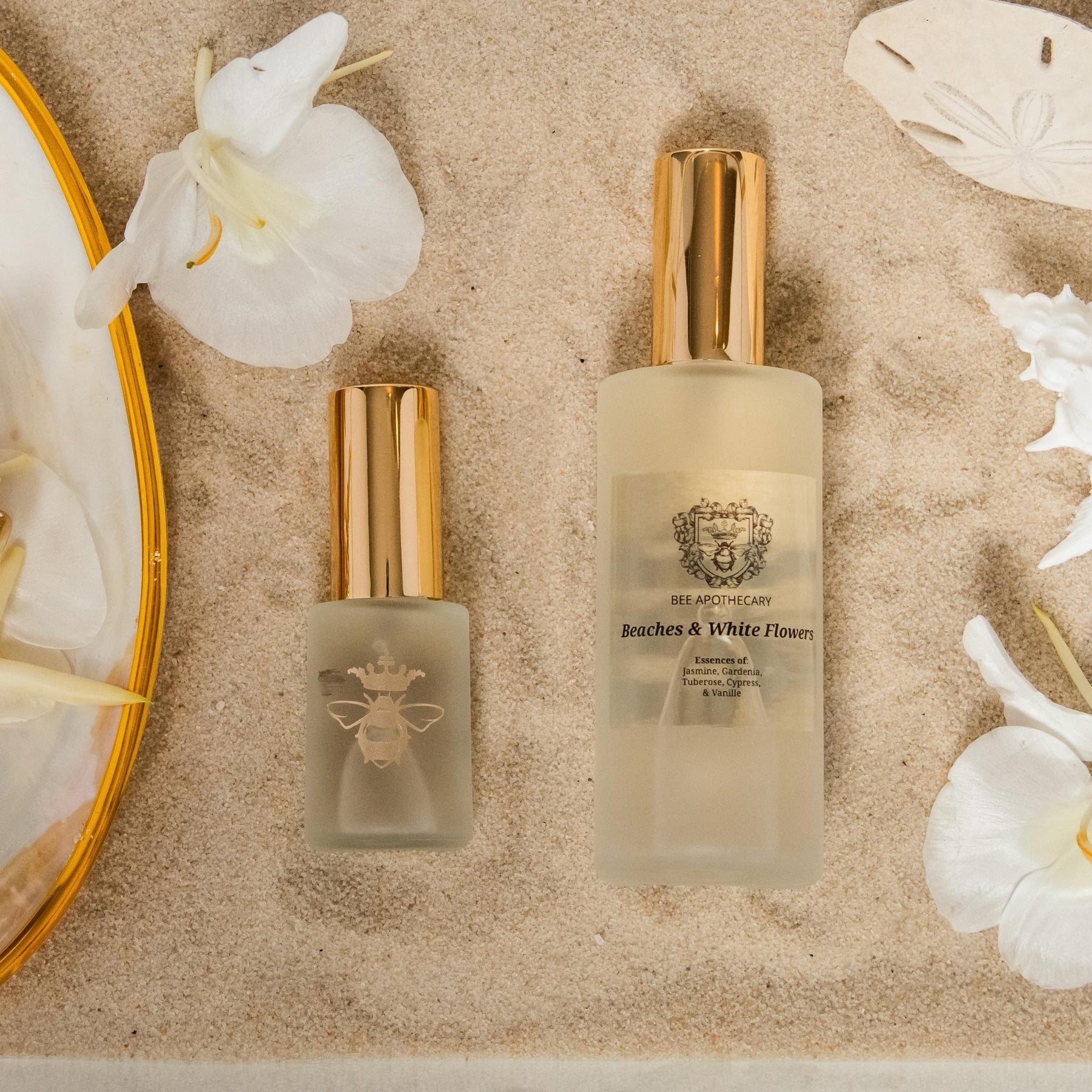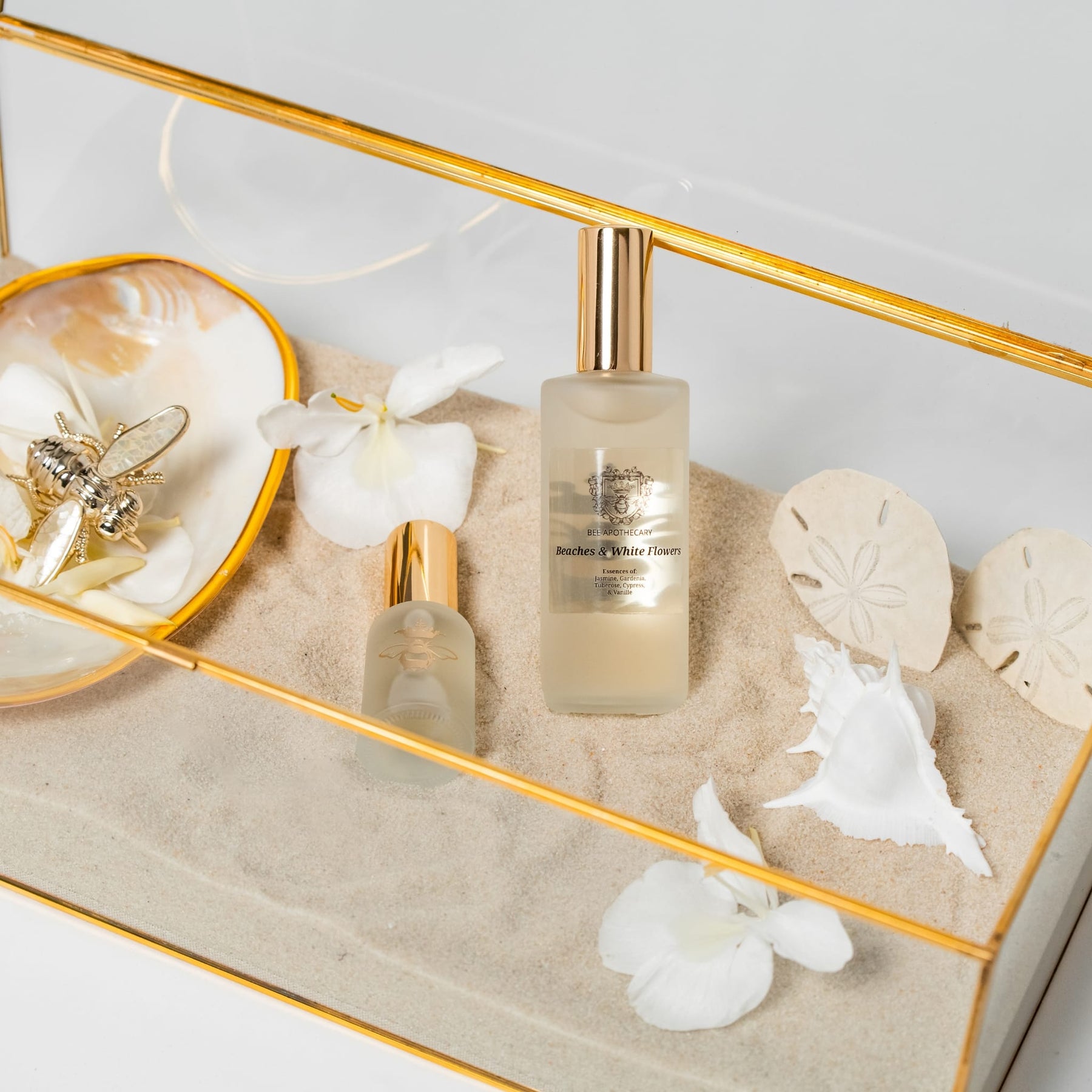 Beaches & White Flowers
This luxurious scent is perfect for those who love fresh and floral scents with a hint of wood. The top notes of Indian jasmine, Florida orange blossom and Georgia peach are guaranteed to please, while the heart of delicate jasmine flower, tuberose petals and elegant rose add depth and texture. And finally, the base note of Wilderness cypress is the perfect finishing touch.
Essences of: Jasmine, Gardenia, Tuberose, Cypress, & Vanille
The 3.9 fl. oz. and 0.95 fl. oz. Beaches & White Flowers fragrance is filled in recyclable frosted glass bottles. The Roll-on bottles are recyclable clear glass bottles.
Love 'a'Bee !
The essence of blue sky, salt air and
a touch of jasmine filling the senses with relaxation!
Seems to BEE a teasingly pleasant scent
Beautiful fragrance!
I just love wearing the beaches & white flower fragrance! It's so lovely and has such a natural and beautiful scent!
And the personal touch "Jane" on the bottle is really lovely❣️♥️